Debbie Releases Powerful Project In Honor of Child Cancer Survivor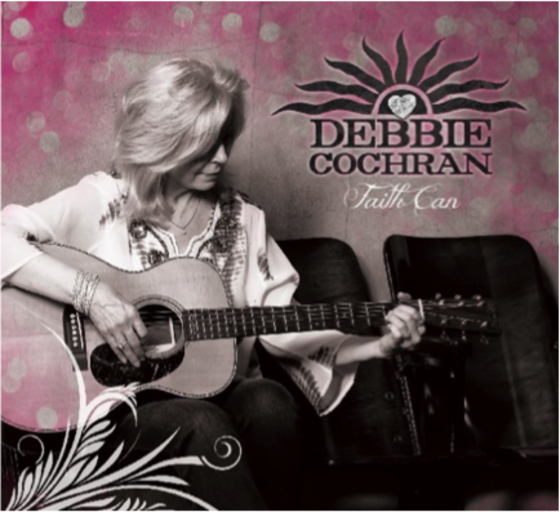 Classic country singer Debbie Cochran enlightens us with the remarkable story of a child cancer survivor in her new single Faith Can. The title track to her upcoming project is set to release on all platforms Friday, Sept. 2. Cochran is a real artist who isn't afraid to sing about the harder obstacles of life. The rich and angelic tone of her voice brings power that will make you feel the triumph behind this young girl's tragedy. Debbie has partnered with St. Jude Children's Research Hospital® to donate 10 percent of all proceeds from the album to the hospital in Kate's name.

Kate Foster, a competitive gymnast, was 12 years old when her mother told her that she was diagnosed with acute myeloid leukemia. As a gymnast, this tragedy not only took a toll on her health, but also her passion. After battling cancer for many months, Foster lost her left leg due to an infection in her knee joint. Foster was back to training and performing with a prosthetic leg at age 14. "If you're willing to work for what it takes, you can do anything," says Foster.

"I have passed St. Jude Children's Research Hospital many times heading down "music highway" to the studio in Franklin, TN. I have noticed all the parked vehicles on their campus and would say a silent prayer for the children and their families passing by. As Kate's story came to life, I began to learn the importance of St. Jude Children's Research Hospital and the mission of finding cures and saving children. I saw Kate in a St. Jude commercial one evening on TV, tugging at my heart. These are real children, real mom's and dad's, real fears, real tears, real battles," says Debbie.

"Not long ago, I discovered one Sunday morning Kate's grandparents sat behind me in church. It was at that moment the lyrics of Faith Can were written on my heart. When I think of Kate, I think of St. Jude. Together they moved a mountain."


Faith Can is a tale that hits close to home for many families, and the power behind the chorus is so inspiring that it is sure to touch all who hear it. With honest lyrics and beautiful melodies, Faith Can has the potential to become a country classic for the ages. This soulful songstress knows that the pain of cancer is as real as the grace of God. "How can you not be touched and want to help in some way, when you see the children and parents' emotions. It's real," says Cochran. Her moving interpretation of Foster's story reminds us that Faith Can create miracles when we have lost all hope. Faith Can make you strong enough to move a mountain. "Faith can give you power to set your worries free," sings Cochran.

For more information, to schedule an interview or to request a physical copy of "Faith Can," contact PLA Media.

p. 615-327-0100

e. info@plamedia.com